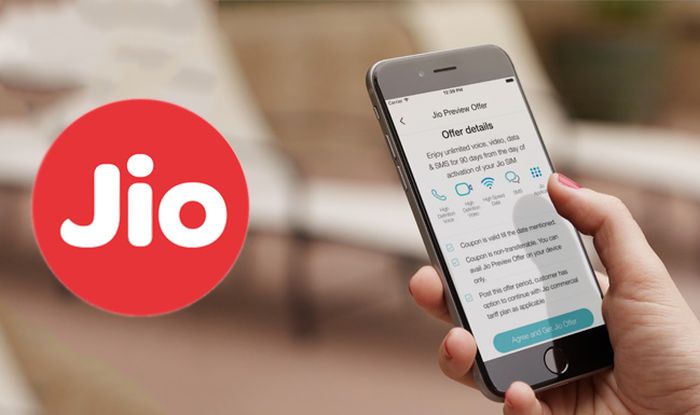 Reliance Industries Limited chairman Mukesh Ambani  announced the launch of   JioPhone in  Reliance Industries Annual General Meeting (AGM) 2017 and named it  'India ka smartphone'.
Reliance Jio is going to launch cheapest 4G smartphones into the market.
The phone has been created by Indian engineers for an Indian audience. Reliance has already introduced LYF brand smartphones into the market that worked already well in Indian markets.
Ambani says  Jio will be the greatest accelerator of the Bharat-India connectivity,and declared 15th August 2017, as 'DIGITAL FREEDOM' for all feature phone users with JioPhone. It is expected that the arrival of Reliance Jio phones,will affect badly the all other telecom operators.
FEATURES of JIO PHONES
Ambani declared that jio Smart phones comes loaded with many features like expandable SD card slot, 4-way navigation, an Alphanumeric keypad and features a headphone jack, microphone, speaker, and supports FM Radio as well. 
Its a 4G VoLTE-enabled JioPhone that will supports all languages, and users can speak to the device via voice commands.
Its comes pre-loaded with Jio apps and giving people an option to browse the Internet on the new JioPhone.It has 2.4-inch display, and can play the JioCinema app as well,so users can watch movies on this feature.
It has an SOS feature as well, which can be activated by pressing 5. There is support for NFC that enables quick payments, and the ability to cast content.
The phone will offer an Innovative cable link to television to help users view content on a big screen at home.
The phone is a feature phone with features of smartphones, but with a larger screen and features of smartphones like access to apps,  4G VoLTE calls, rear camera, front camera, memory card slot etc.
Launch Date
Mukesh Ambani unveiled the phone will be available for beta testing from August 15, 2017, and for pre-booking from August 24, 2017.
The phone will be sold as first come-first serve basis from the last quarter of September 2017.
The target is to make 5 million phones available every week. The JioPhone will always have free voice calls.
Price n Plans
The JioPhone's effective price is Rs 0 (Zero).
That means, you can buy the phone at Rs 1500, which will be refunded after 3 years. JioPhone users will have to pay just Rs 153 a month, including the cost of the phone.
JioPhone users will have to pay just Rs 153 a month, including the cost of the phone.
There will be a weekly plan of Rs 54 and a two-day plan of Rs 24 with all the same features.
If users want extra data they need to pay Rs 309 that is called Jio Dhan Dhana Dhan package.